Family Resources
Family Resources
You've landed on our parent, family, and caregiver resource hub. Get easy access to product information, teaching at home best practices, and printable resources.
Featured
Edmentum Podcast for Families
Listen now for help navigating the twists and turns of at-home learning!
Welcome to Edmentum
With 60 years of experience, Edmentum empowers educators to transform their approach and build school around the needs of each child. We partner closely with your child's district, school, and teachers to ensure they have quality assessments for learning, digital curriculum, and educational services. No matter what the learning environment looks like this year, you can enter the 2020–21 school year feeling confident that your child's education is in good hands.
Getting Started for Parents & Families
Want to learn more about your child's Edmentum programs? We've pulled together several resources and tools designed for parents & caregivers that will support learning from home.
Reading Eggs
Pre-K–6 foundational literacy and comprehension
---
Study Island
K–12 practice and standards mastery in math, ELA, science, and social studies
---
Exact Path
K–12 diagnostic-driven direct instruction in math, Language Arts, and reading
---
Calvert Learning
K–5, project-based virtual curriculum in math, ELA, science, and social studies
---
Courseware
6–12 courses and digital curriculum in math, ELA, science, social studies, CTE, world languages, and electives
---
EdOptions Academy
K–12 courses paired with a virtual teacher in math, ELA, science, social studies, CTE, world languages, and electives
---
Educator-Approved Family Resources
Want to amplify instruction with at-home learning? These online and offline learning options are exclusively available to families to help students catch up and stay ahead.
Browse Products
Learn More about EdOptions Academy Teachers
Is your child using EdOptions Academy this semester? EdOptions Academy's 200+ full- and part-time certified, highly-experienced teachers are second to none. Our teachers work incredibly hard to ensure your child has a high-quality learning online experience.
"Every child has the ability to learn and succeed — watching that happen is my 'why.'"
- Diane McRandal, EdOptions Academy 2019–20 Teacher of the Year
Learn More
Resources for Teaching at Home
Whether you may be playing the role of educator for a short period of time or are continuing as a more long-term learning guide, these resources will help unpack challenges that you may be facing in this new educational environment.
Principles of Teaching at Home: When Parents Become Learning Guides
Working from Home with Children Learning from Home: Building a School that Works
View Blog
Preventing Home Learning Burnout:
4 Strategies to Keep Your Child Engaged
View Blog
Keys to Successful Online Learning
Mom Enough Podcast
Listen to Podcast
5 Things Parents Can Do to Support Students Learning Online
View Blog
Virtual Learning for Elementary Students: Does It Really Work?
Watch Now
FREE Printable Learning Tools
Offline options are great to have during unexpected school closures. All of our Edmentum programs include printable items to help you out, but we also rounded up some fun and free options you can download and print right away.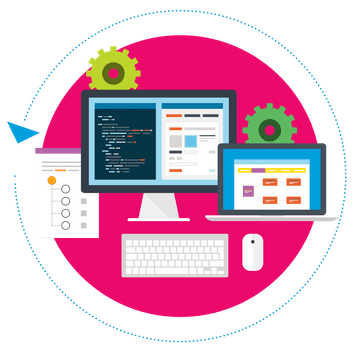 Help Improve the Education Experience
Parents and students are invited to join the Edmentum Learner Lab and help us create industry-leading products. Your participation in our research studies can make a huge impact on education!

Here's a little of what to expect:
Interact with new product concepts and prototypes
Share your opinions about the experience
All research notes, recordings, and participant names are completely confidential
You can opt out at any time, even during the session
Read the FAQ's
Enroll Today